"Did You Know Acupuncture Provides Significant Improvement in Patients with Rheumatoid Arthritis?"
Arthritis is a condition that can cause pain or swelling in your joints. As we get older, we all notice pain or stiffness, especially upon waking up in the morning. It is when this pain becomes more consistent and is not easily relieved that arthritis is suspected. Treatment options include prescription medications, exercise programs for more mobility, and alternative treatments such as acupuncture or chiropractic adjustments.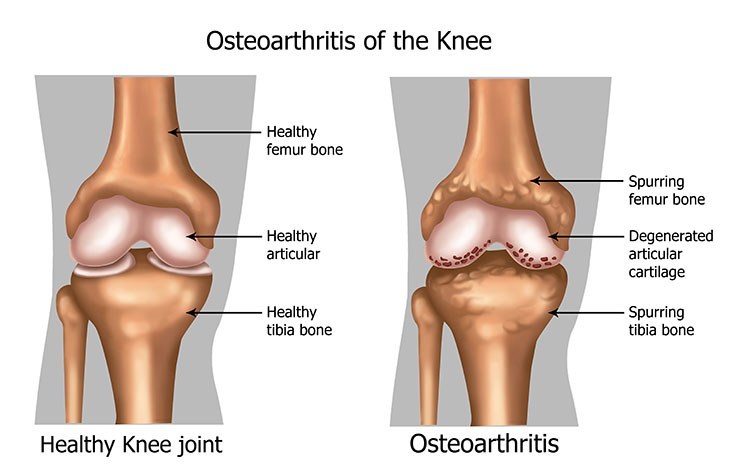 The two major types of arthritis are osteoarthritis and rheumatoid arthritis. Osteoarthritis is by far the more common of the two. It is the arthritis that generally comes on with age. Osteoarthritis is caused when a joint is worn down, so movement becomes more painful. Osteoarthritis can be a result of old injuries, genetics, repetitive movements, or carrying extra body weight. Osteoarthritis takes time to develop and can be manageable for a long time.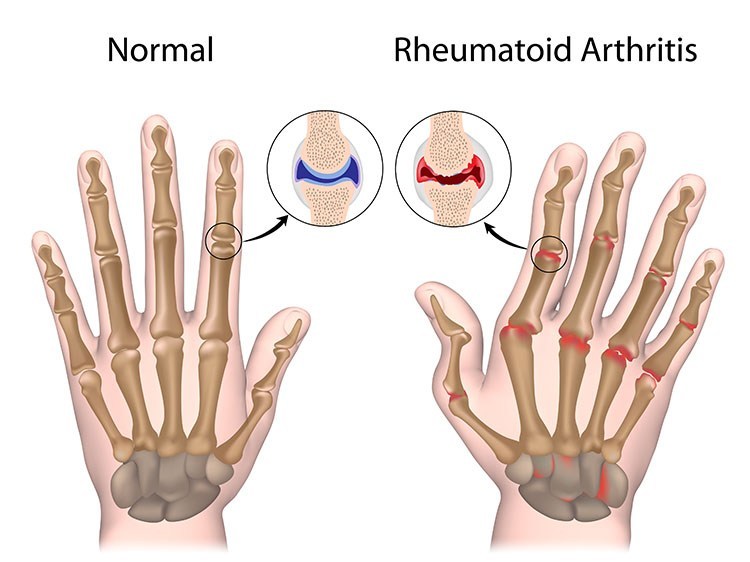 Rheumatoid arthritis is a more serious condition that results when the immune system attacks your own tissues. Rheumatoid arthritis is a progressive disease where the joints in the body become increasingly deformed due to the inflammation. The progression of the disease can be slowed down with medication, but rheumatoid arthritis always moves forward and is very painful to the sufferer. Rheumatoid arthritis sufferers may also have other health problems such as fatigue, fevers, and other symptoms that do not involve the joints.
Another lesser known arthritis condition is called psoriatic arthritis. A patient with psoriatic arthritis not only has inflammation in the joints, but they suffer from inflammation of the skin as well. Patients may develop skin lesions that they have difficulty getting rid of that can appear anywhere on the body, including the scalp. The skin lesions that form are itchy and red in appearance. They can range in size and sometimes will cover large portions of the body. Like rheumatoid arthritis, psoriatic arthritis is progressive and gets worse over time.
At this point in time, there are treatments and medications that help with the symptoms of arthritis, but there is still no cure. Arthritis is a lifelong condition that has to be managed.
Alternative therapies are effective at keeping the pain of arthritis under control. Acupuncture can provide effective results in the treatment of arthritis pain. A study published in January 2008, by the College of Korean Medicine in Wonju, Korea, investigated the feasibility of treating rheumatoid arthritis with acupuncture. Scientists concluded that, "acupuncture provided significant improvements in patients with rheumatoid arthritis and treatments were well tolerated". Moreover, acupuncture can be an effective alternative to prescription medications that cause unwanted side effects. Acupuncture has been used to treat the pain and swelling of arthritis for thousands of years in China; now finally western medicine is catching up.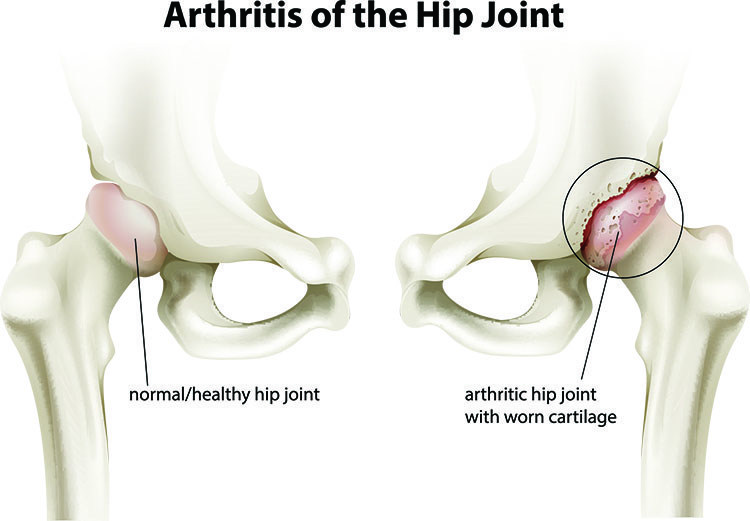 Acupuncturists insert very fine, stainless steel needles into several points around the body when treating arthritic conditions. These points are often related to the site where you have arthritis pain. Most patients will feel relief from arthritis pain and more relaxed after their first treatment. The pain of arthritis far outweighs any pain associated with the insertion of acupuncture needles. Patients generally need three to six treatments of acupuncture before they will see significant pain management for arthritis.  Most people do not experience negative side effects from acupuncture treatment, especially for conditions such as arthritis. You will not know how acupuncture treatments work for you until you try it.
Thank You For Visiting Our Website
I want to thank you for visiting my website, and in return I'd like to offer you a coupon for a FREE Initial Exam ($85 value.) This coupon is good for one initial exam and limited to one coupon per person. If you, your friends, relatives or colleagues are ever in need of my services, please print out the coupon and bring it on your first visit.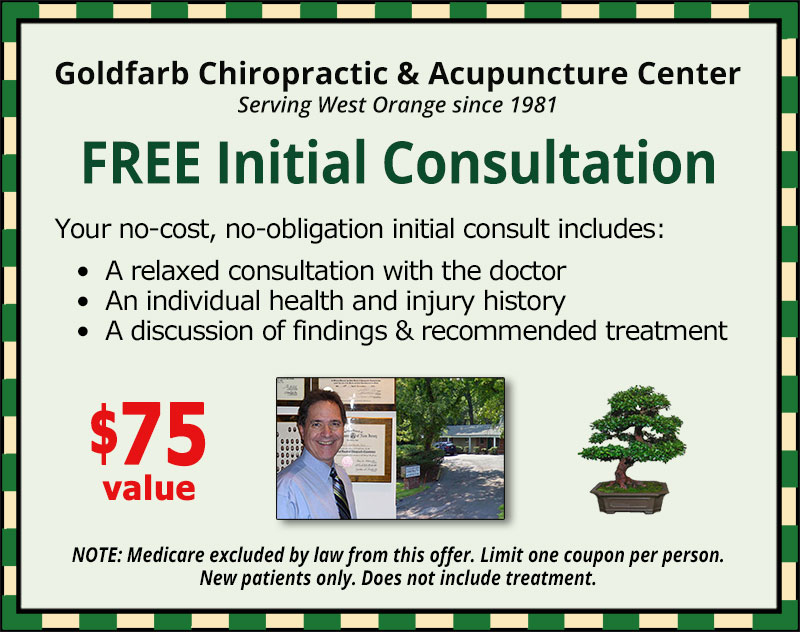 Your no-cost, no-obligation initial exam includes:
A relaxed consultation with me

An individual health and injury history

Extensive exams of pulses and the appearance of the tongue, eyes

A discussion of findings and recommended treatments
If you have any questions send me an e-mail or call me at 973-325-8884. I'll be happy to answer your questions and discuss your concerns.
Sincerely,
Steven Goldfarb
Board Certified and Licensed West Orange Acupuncturist
"Acupuncture treatments are natural, safe, effective and drug-free. My goal is to activate the natural, self-healing abilities of your body to bring balance and prevent future illness and disease."
~ Steven Goldfarb