"It Mimics a Typical Cold, But if You Suffer From Ongoing Facial Pain, You May Have Sinusitis…"
"The Efficacy of Acupuncture For Treating Sinusitis."
Do you suffer from ongoing facial pain, tenderness in your teeth, nasal stuffiness and painful, pressure filled headaches? You may have sinusitis, a bacterial infection of the sinuses that may or may not be relieved by medication alone.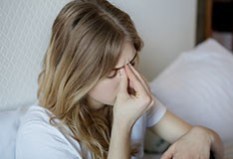 Before you take too many decongestants which typically make your symptoms worse in the long run, consider all of your options for treatment.
Acupuncture, a Chinese medicine that has been around for thousands of years, has proven effective when used as a complimentary treatment for sinusitis. The Center for Clinical Research in Otolaryngology out of San Francisco, California published a study in March 2006 on the efficacy of acupuncture when used to treat sinusitis. Scientists concluded that, "acupuncture is frequently used by patients suffering from chronic sinus and nasal symptoms and the results have been successful".
Since sinusitis mimics the symptoms of a typical cold, sufferers do not always seek treatment until the pain is no longer bearable. Bacterial sinusitis is treated with antibiotics. As a patient, however, you should be wary about taking too many antibiotics as resistance to antibiotics increases the more you use them. Acupuncture treatments can be an effective first step at treating nasal congestion symptoms whether or not you have a bacterial infection.
Tooth pain may also be prevalent if you have sinusitis. It may feel so painful that you think you need a trip to the dentist. This discomfort can be widespread because pain from your sinuses can radiate through your entire jaw. You may also show signs of a fever with sinusitis. Although this is more prevalent in children than adults, know that a fever alone does not mean that you have acute sinusitis. Chronic sinusitis sufferers almost never show signs of a fever. If you have pain that is not relieved by decongestants and an abundance of discharge, it is time for a visit with your acupuncturist.
When done properly, acupuncture is very beneficial as it helps decrease inflammation in the sinuses and drain mucus, and in addition to supporting the immune system, it will restore your body to a state of balance.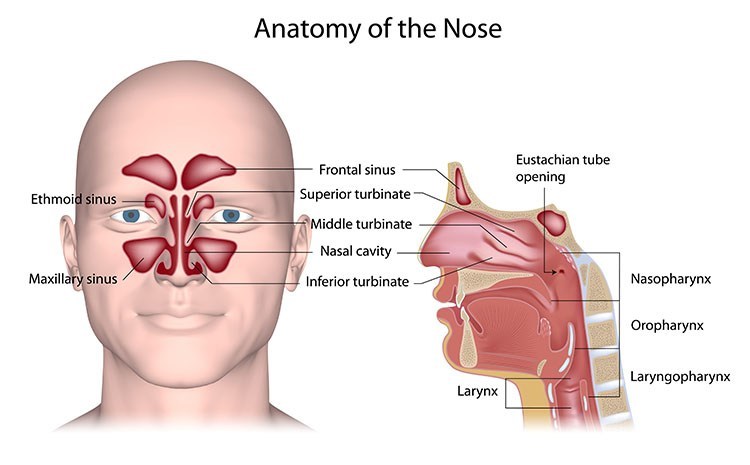 Acupuncture treatments for sinusitis may help you better cope with allergies because it is especially useful in dealing with congestion, watery eyes and post nasal drip. Acupuncture can be used for both allergies and sinusitis, two illnesses that often go together and can be hard to manage with traditional medicine alone. There are specific acupuncture points that coincide with sinuses, and when these points are stimulated there can be a marked relief from symptoms.
A large number of western medicine physicians are now studying acupuncture and offering this treatment to patients because they have learned acupuncture works well alone or as an add-on treatment for an abundance of conditions. Licensed acupuncturists, however, have more training than medical doctors in Chinese Medicine. Like medical doctors, licensed acupuncturists must be trained at an accredited school before they are able to practice acupuncture. Our training includes vigorous classroom and clinical hours under an instructor supervision, to earn a master's level degree education, and have licensure with the department of health, just like a doctor or nurse.
It is important to know that acupuncture does not hurt. The needles used for acupuncture are tiny, stainless steel, and hair like. It is very likely that you will not feel the needles at all when they are inserted, but if you do, the pain is far less than a mosquito bite. The fact that you may notice immediate relief in your sinus pain during or right after treatment, is one good reason to give acupuncture a try.
Try Acupuncture Today!
I'd like to offer you a coupon for a FREE Initial Exam ($85 value.) This coupon is good for one initial exam and limited to one coupon per person.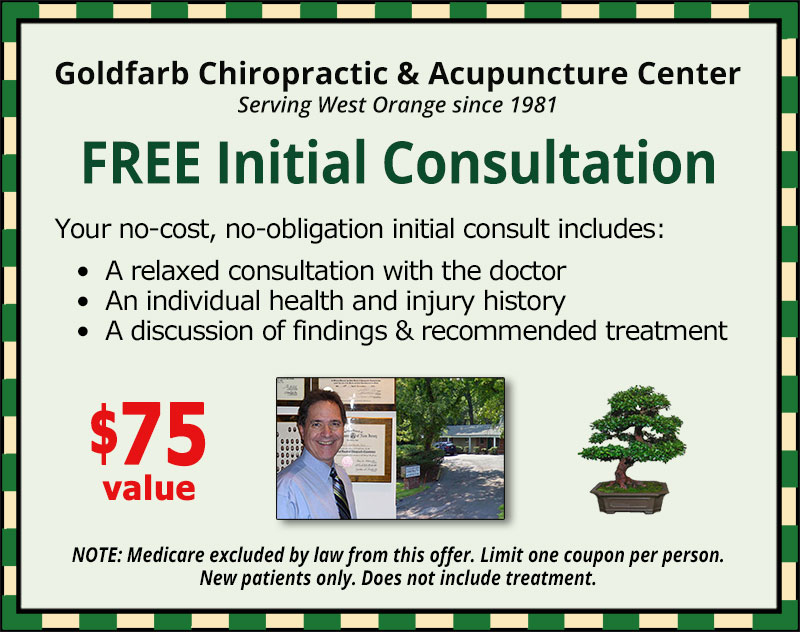 Your no-cost, no-obligation initial exam includes:
A relaxed consultation with the acupuncturist

An individual health and injury history

Extensive exams of pulses and the appearance of the tongue, eyes

A discussion of findings and recommended treatments
Just click on the coupon to download it now.
If you have any questions send me an e-mail or call us at  973-325-8884.
We'll be happy to answer your questions and discuss your concerns.