– Does It Work?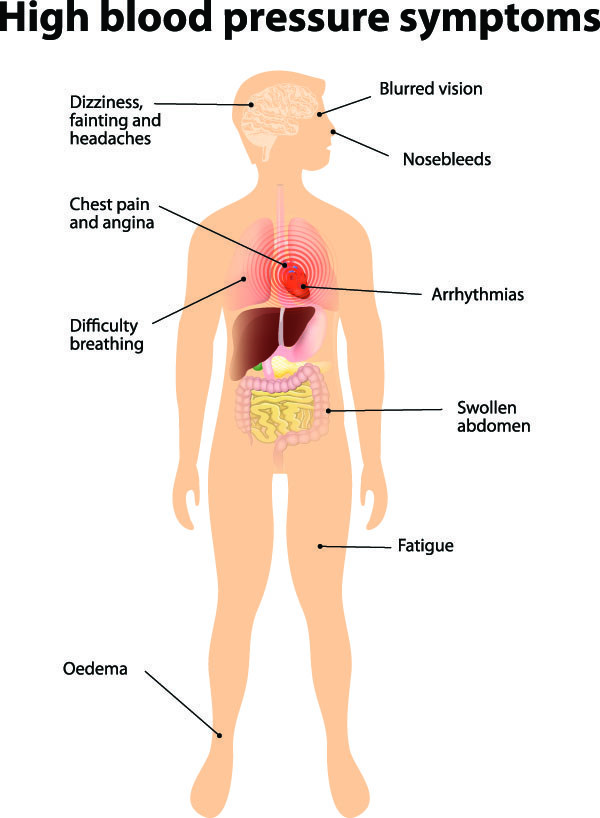 High blood pressure is a common ailment that affects about 1 in 3 adults. If not measured on a regular basis, high blood pressure can go undetected for years. When blood pressure is too high for too long, consequences such as stroke, heart attack or kidney failure can occur.
High blood pressure can be treated a number of ways, the most traditional method being the use of anti-hypertensive medications. Medications are highly effective at reducing blood pressure, but patients typically do not like the long list of side effects.
Lifestyle changes can also be made to combat high blood pressure. Losing weight through exercise and a nutrient rich diet is one of the best ways to lower your blood pressure naturally. Learning stress reduction techniques such as meditation, yoga, or a tai chi class can help as well. Actually, practically anything you do to reduce your stress levels will have a positive effect on your blood pressure levels.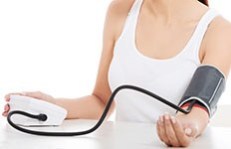 Acupuncture, an ancient Chinese Medicine modality that has been around for thousands of years, has shown effectiveness at reducing overall blood pressure and is a great complimentary treatment for people with this condition. The College of Medicine at Pochon University in Seoul, Korea published a study in June 2007, on the effects of acupuncture as an add-on treatment to conventional treatments used to lower blood pressure. They concluded that "acupuncture offered additional benefits to the treatment of hypertensive patients".
A second study, published by scientists at the University of Erlangen in Erlangen, Germany, examined 160 patients for a period of 3-6 months, and thereon concluded that acupuncture was successful at treating high blood pressure. They found that not only did acupuncture treatments lower blood pressure, but that the effects of acupuncture treatments stopped once acupuncture was no longer used. It is important to know that acupuncture can be used in conjunction with traditional treatments for high blood pressure and you should never stop your medications without talking with your physician first.
How acupuncture works is still questionable, but what we do know is that acupuncture can reduce stress and promote an overall feeling of wellness. Acupuncture is not a sham treatment, but a treatment rooted in thousands of years of Chinese medicine practices that are quickly becoming mainstream in the Western cultures. The only way to know how acupuncture will help you is to try it. You can expect that your acupuncturist will be knowledgeable in the treatment options available to you and will have a good understanding of what your health goals are.
Thank You For Visiting My Website
I want to thank you for visiting my website, and in return I would like to offer you a coupon for a FREE Initial Exam ($85 value.) This coupon is good for one Initial TCM Exam and Consultation, and limited to one coupon per person. If you, your friends, relatives or colleagues are ever in need of my services, please click on the coupon to download it and bring it with you on your first visit.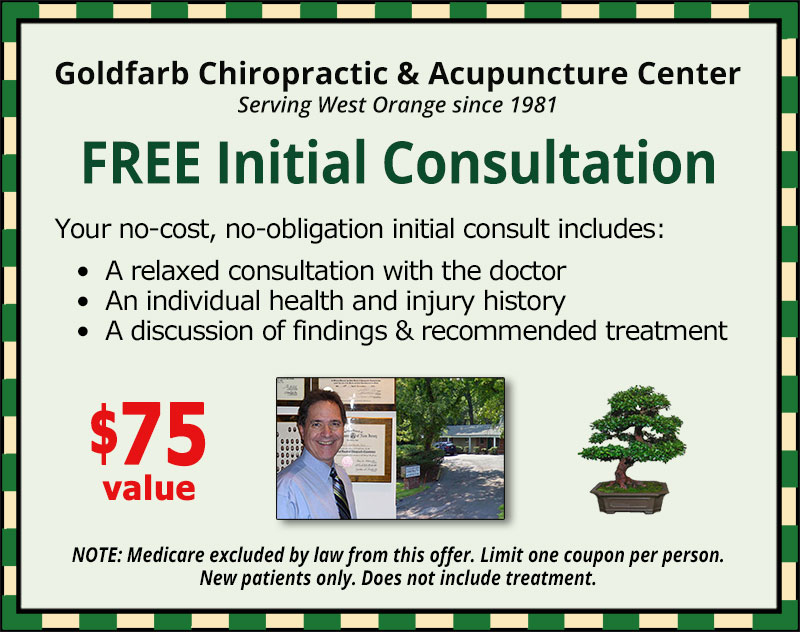 Your no-cost, no-obligation initial exam includes:
A relaxed consultation with me

An individual health and injury history

A TCM exam (palp, tongue, eyes & pulse diagnosis)

A discussion of findings and recommended treatment
If you have any questions send me an e-mail or call me at 973-325-8884.
I'll be happy to answer your questions and discuss your concerns.
Sincerely,
Steven Goldfarb
Board Certified and Licensed West Orange Acupuncturist
"Acupuncture treatments are natural, safe, effective and drug-free. My goal is to activate the natural, self-healing abilities of your body to bring balance and prevent future illness and disease."
~ Steven Goldfarb